The Tyndall Effect - Queen Elisabeth Visit to Tyndall Institute, University College Cork
---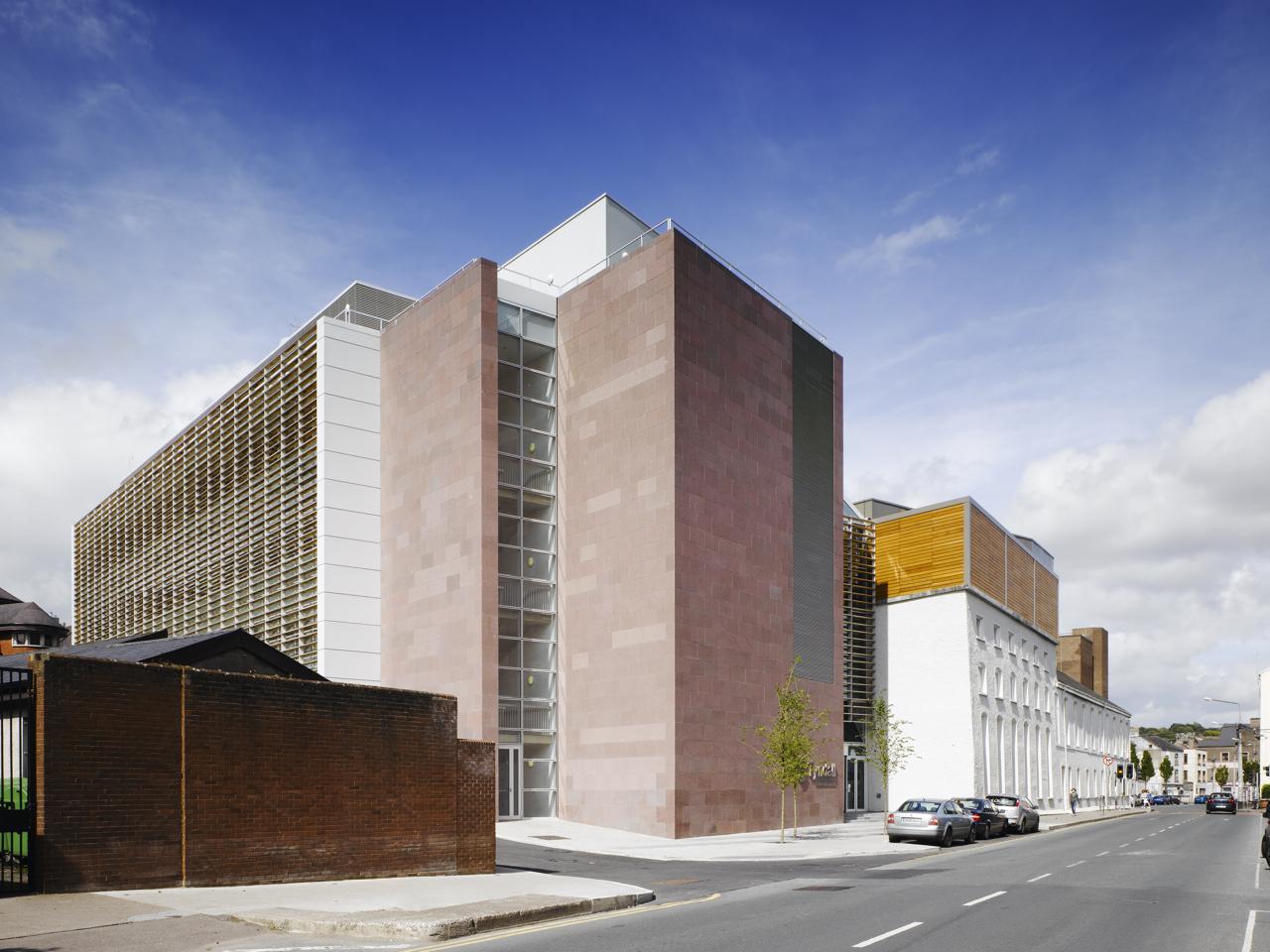 The Tyndall National Institute at University College Cork was the final destination for Queen Elisabeth to complete an historic four day tour of Ireland. The Tyndall Institute, established in 2004, is one of Europe's leading Nano-Technology research centers specialising in ICT hardware research, the commercialisation of technology and the education of next generation researchers.
The tour included an inspection of the new laboratory research building, sited in the historic Lee Maltings complex beside the River Lee. The new facility, designed by Scott Tallon Walker Architects, was opened in 2009 and provides world-class laboratory and clean rooms for the Institute. A glazed atrium cleverly links an existing listed building with the new facilities, and provides a brightly-lit energy efficient research environment. This approach to energy management for the new facility was so successful, that when audited it showed a 70% reduction in CO2 emissions per researcher.
The Tyndall Institute was named after John Tyndall, the prominent 19th Century Irish physicist, who rose to fame in the 1850s when he invented a method for the destruction of bacteria in food, which he named Tyndallisation. His later work included studies in relation to the scattering of light by particulate impurities in the air, known today as the Tyndall Effect.
Related Project
The Tyndall National Institute at the National University of Ireland, Cork, is one of Europe's leading nanotechnology research centres, the Tyndall Institute specialises in ICT hardware research commercialisation of technology and the education of next generation researchers.
Tyndall has a critical mass of over 370 scientists and support staff. The Institute is located in a physically constrained riverside site, within a listed 19th century distillery complex. The form of the new 5,600 sq.m research building stems primarily from its scientific brief, but responds also to the existing buildings on this sensitive site.