The first phase opening of the €284 million Mater Campus Hospital Development is unveiled
---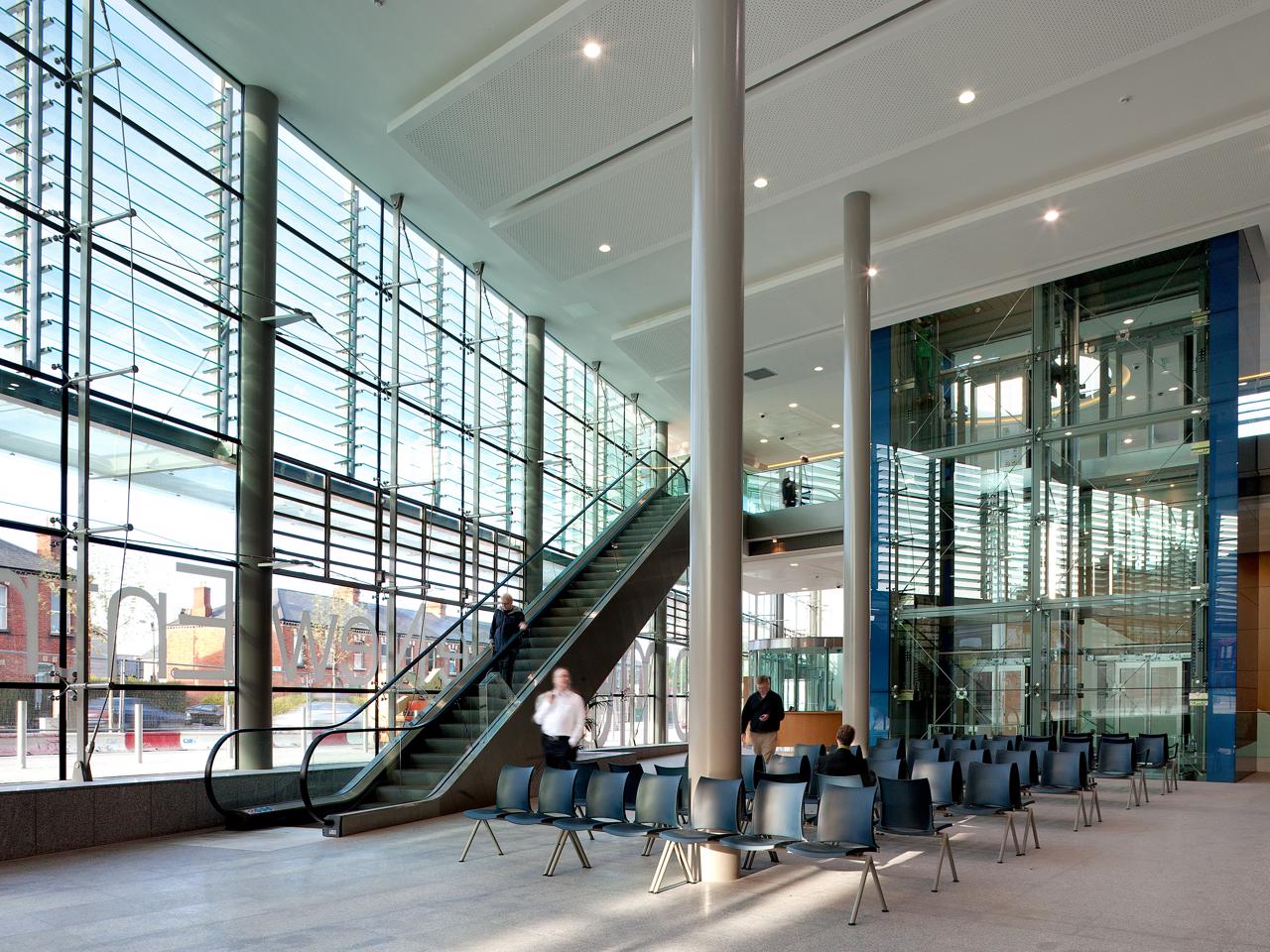 HEALTH Minister, Dr James Reilly today announced the first phase opening of the new €284 million Mater Campus Hospital Development which is designed by Scott Tallon Walker Architects in conjunction with YRM.
The hospital's glass-fronted main entrance on the North Circular Road and its outpatients department were on display and will be open to the public in six weeks time. Completion of final works will be in May of 2013.
The new emergency department, 444-space underground car park, operating theatres, intensive care unit, radiology and 120 single en suite rooms will be rolled out in the second phase, between July and December 2012. By the end of the year the hospital will also have the country's first out patients "self-registration" check-in service. The development will result in reduced waiting times for theatre, outpatient and accident and emergency services and will provide increased privacy, dignity and comfort for patients, according to hospital management. And the addition of 100 per cent single rooms will benefit cardiothoracic, orthopaedic-spinal and oncology patients and will play a significant role in fighting the spread of infection.
Mater Hospital Chief Executive Officer, Mr Brian Conlan, noted: "This is a great day for all our patients and staff. We now have state-of-the-art, eco-friendly accommodation and facilities, creating a perfect environment for delivery of top class care to our patients provided by the best professionals in the business."
Scott Tallon Walker Architects are very proud to have been appointed to design this prestigious project which has been a successful collaboration with all others involved the client, planning authority, design team and contractors. We very much hope that this development will be well received by the public, patients and dedicated staff of the Mater Hospital.
Related Project
The Mater Misericordiae University Hospital is the major acute teaching hospital serving a local population catchment of 185,000 in Dublin's north inner city.
The 600 bed hospital is the national referral centre for a range of specialities including cardiac surgery, heart-lung transplant and spinal injuries, and is one of 8 designated national cancer care centres in Ireland.