STW voted Best architect LAMA 2011
---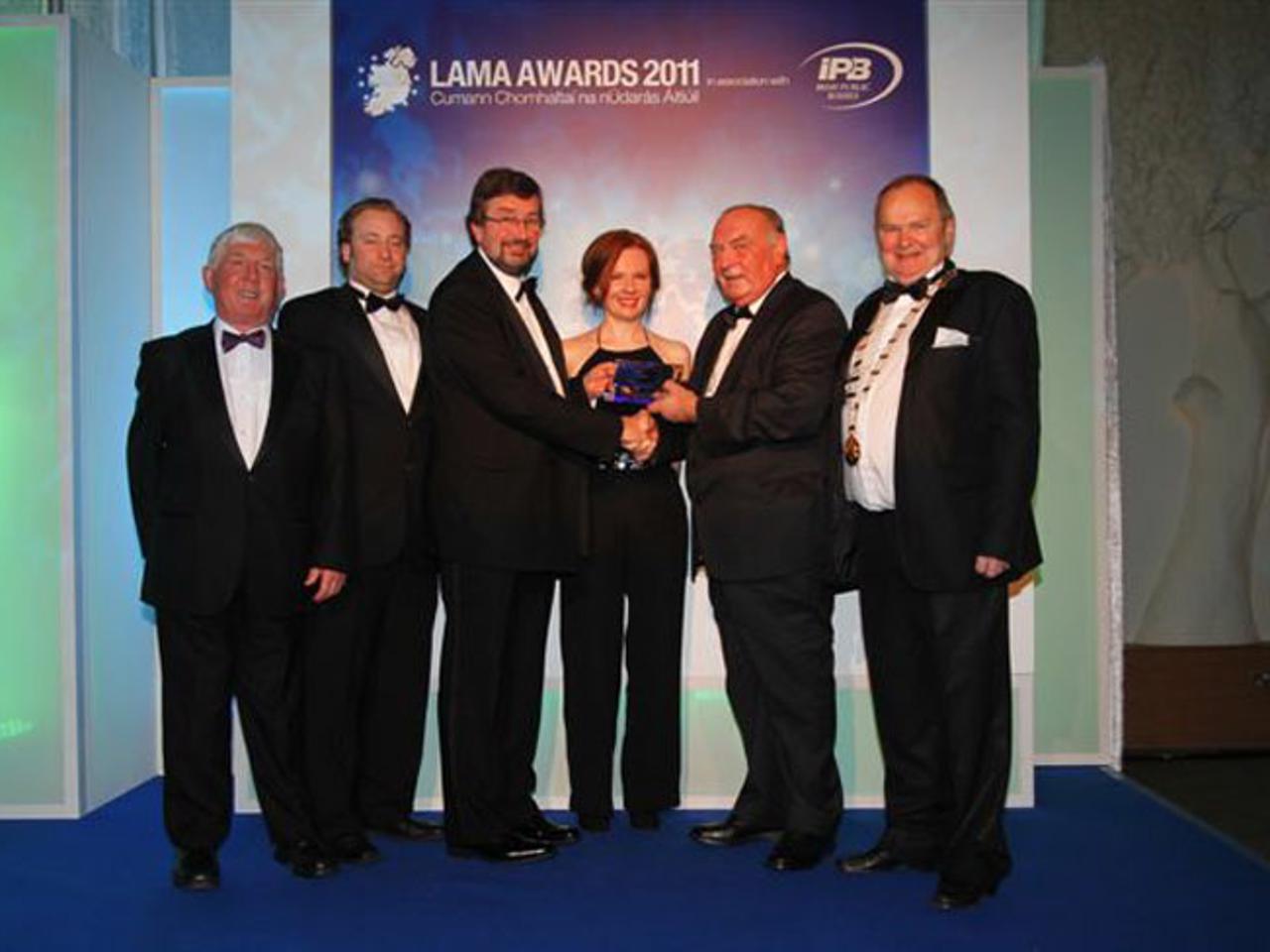 The LAMA Awards, now in their fifth year recognises excellence in construction at local, county and national level. The annual awards ceremony commends individuals, initiatives, private companies and people for their outstanding contributions and projects of benefit to the community.
The LAMA Awards were held on the 22nd of January 2011 at Crowne Plaza Hotel, Santry.
Scott Tallon Walker Architects were overall winners in each of the 3 categories in which we were nominated.
Best Architect was awarded to Scott Tallon Walker for a diversity of public/private projects and for our contribution to the community, CSR (corporate social responsibility), sponsorship, committees, voluntary work, lectures and charities.
The National Impact Award recognises large developments from across the country that had an impact on the nation as a whole. Populous & Scott Tallon Walker Architects were nominated by
South Dublin County Council
for
Aviva Stadium
.
Aviva Stadium also took the Best Civil Engineering Project Award for Aviva Stadium which was nominated by South Dublin County Council.
Related Project
The challenge for Scott Tallon Walker who were appointed joint architects with HOK SVE (Populous) was the creation of the new international stadium for rugby and soccer at the site of the existing Lansdowne Road Stadium, Dublin, worthy of the history attached to the oldest international rugby ground in the world. The design includes the required 50,000 seating capacity and all the facilities expected in a modern stadium, and all within the existing restricted footprint.