Scott Tallon Walker Architects & Populous win Green Building Award for Aviva Stadium
---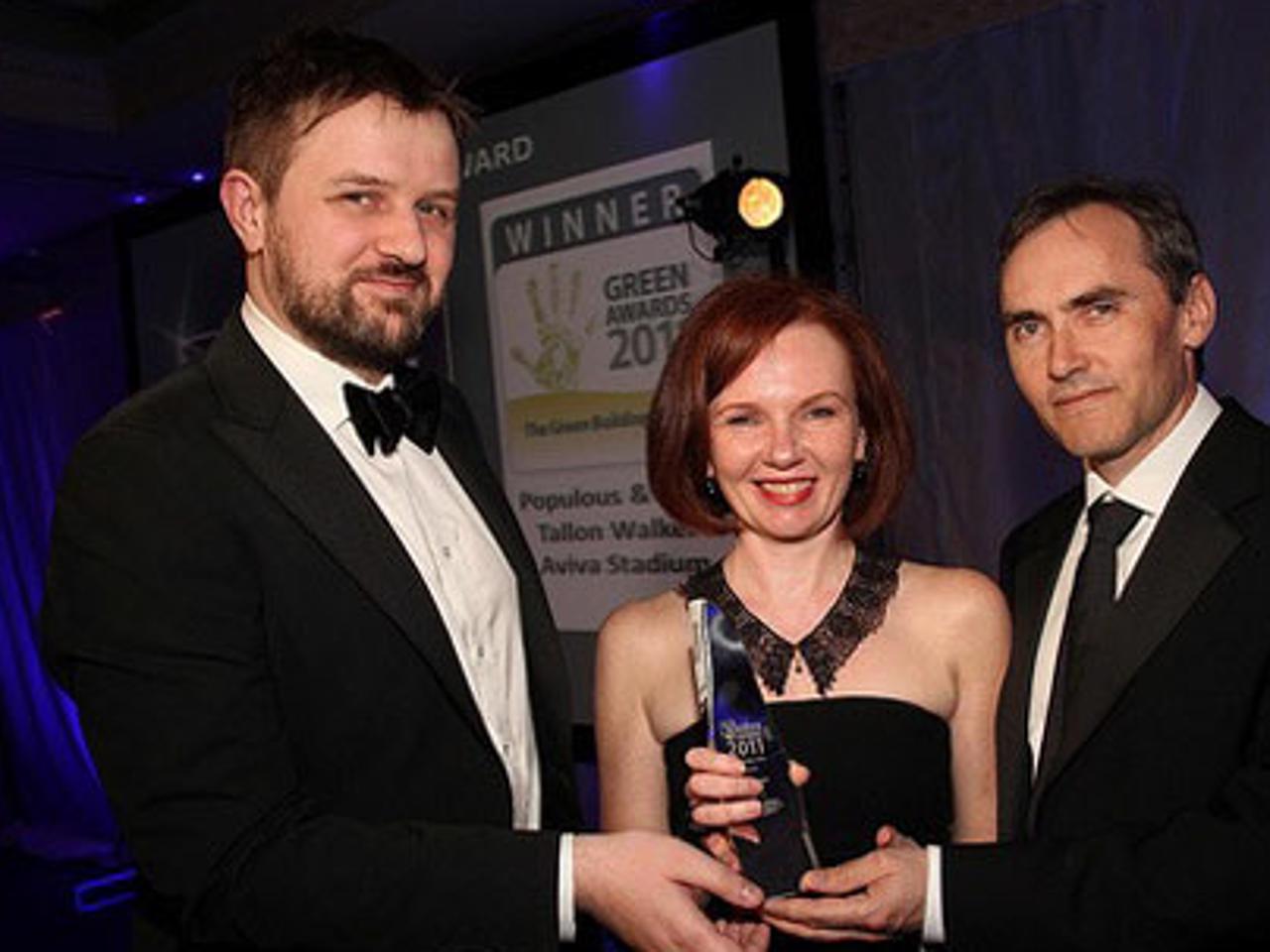 The awards ceremony took place at the Burlington Hotel on Thursday, April 14th 2011.
Scott Tallon Walker Architects were shortlisted for 2 categories and were successful in the Green Building Award for Aviva Stadium
The following are the submissions entries:
Winner: Green Building - Aviva Stadium
Finalist: Green Building - Point Village
Finalist: Green Building - Department of the Environment Offices, Wexford
Related Project
The challenge for Scott Tallon Walker who were appointed joint architects with HOK SVE (Populous) was the creation of the new international stadium for rugby and soccer at the site of the existing Lansdowne Road Stadium, Dublin, worthy of the history attached to the oldest international rugby ground in the world. The design includes the required 50,000 seating capacity and all the facilities expected in a modern stadium, and all within the existing restricted footprint.