Paragon of Sustainability - From the ashes of a cigarette factory
---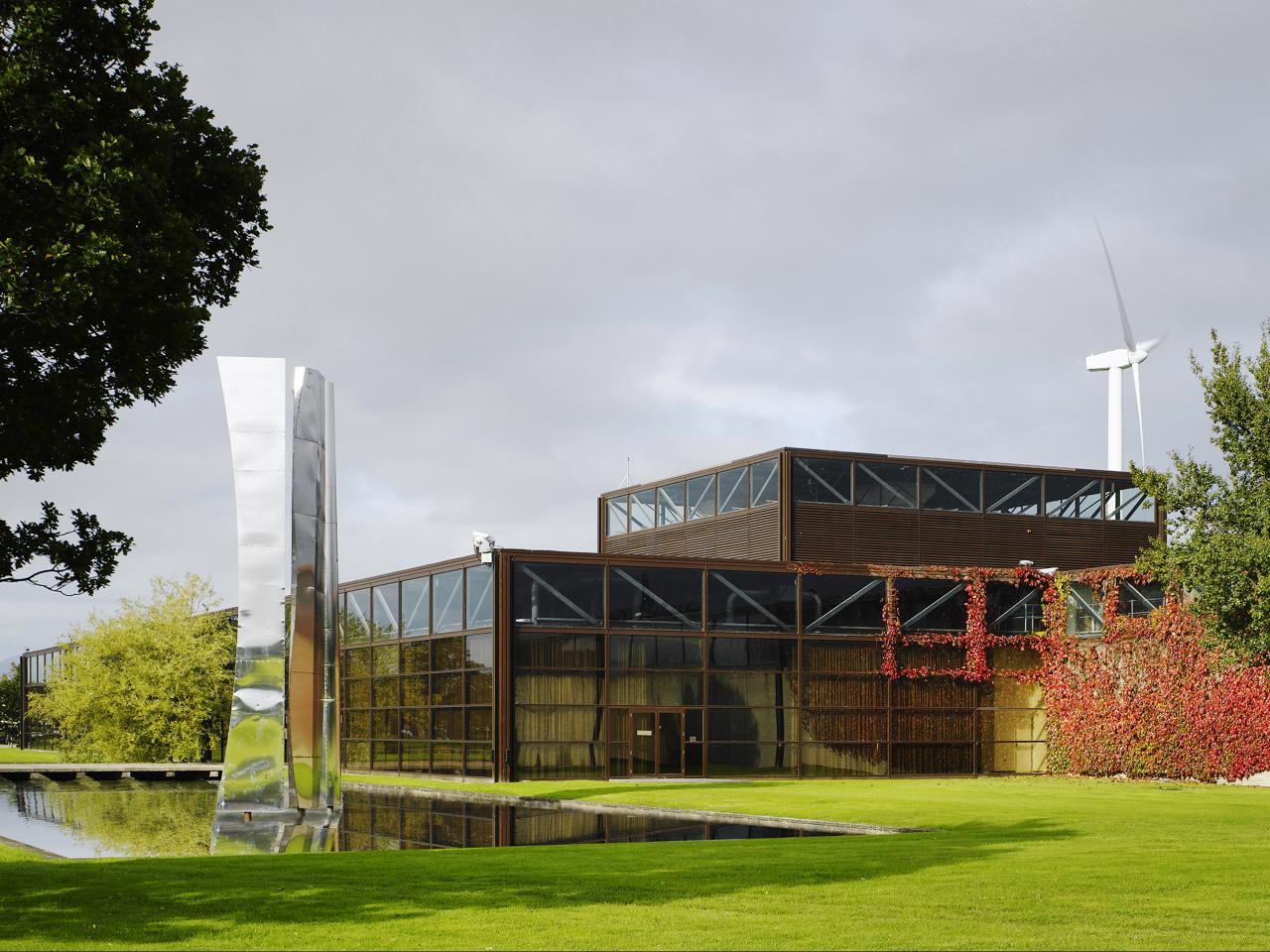 The Original Carroll's Factory which was completed in 1970 has received architectural recognition as one of Irelands finest modern industrial buildings designed in a Mesian style, and is a designated protected structure.
The modernist landmark has been
Reborn For Dundalk IT
as an avant garde exemplar of wind energy storage and an ingenious approach to integrated heating, ventilation and cooling, as sustainable design expert Chris Croly of BDP explains.
Important features include airtightness improvement of an existing building, the innovative selection of an unusual insulation and airtight layer location, the use of significant load sensing controls to limit plant loads, the use of an ice bank renewable energy storage linked to an on-site wind turbine, and a grid smoothing system. The use of building controls to regulate and smooth building electrical energy demand, providing an example of one possible response to smart metering.
This project clearly demonstrates that there is a potential for buildings to play a significant role in adapting Ireland's electrical demand to be more suitable for the integration of wind energy
Construct Ireland Article - by Chris Croly of BDP
Related Project
In 1967, Scott Tallon Walker were commissioned to design a Cigarette Factory in the town of Dundalk, midway between Belfast and Dublin. By the time production ceased some 30 years later, the structure had become a modern architectural icon.
In 2001
PJ Carroll's cigarette factory
was acquired by Dundalk Institute of Technology with the objective of converting it in order to house its School of Informatics and Creative Arts. The existing building, is recognised as one of Europe's finest examples of modern industrial building designed in the Miesian style.
Our client regards this project as 'an epic transformation' demonstrating 'architectural thinking and conservation at its best', a view reinforced by the receipt of an
RIBA Regional Award in 2012
.