Mater Misericordiae University Hospital - Progress Report
---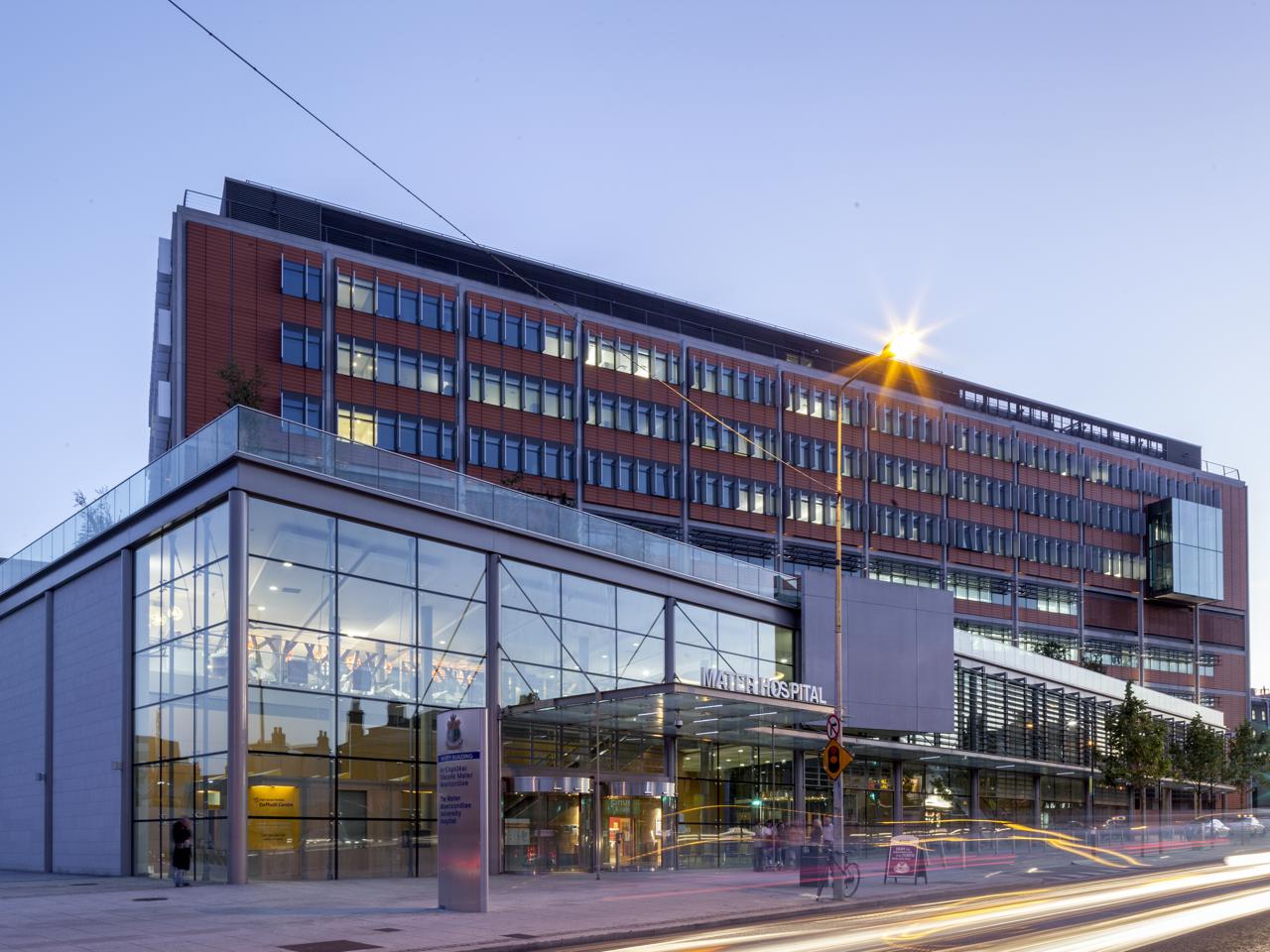 Now in its 27th month of construction, the Scott Tallon Walker-designed extension to the Mater Misericordiae University Hospital is over 80% complete, and is due for completion in the first quarter of 2012.
It is one of the largest and most advanced healthcare projects ever undertaken in Ireland; and furthermore one that has taken place, not on a greenfield site, but on a constrained inner-city campus immediately adjacent to an important acute hospital and a renowned private hospital.
It is anticipated that the new Mater extension will allow the hospital to carry out its critical role in the delivery of healthcare in 'state of the art' clinical accommodation suitable for the 21st century, and in surroundings which will uplift and inspire staff and patients alike.
Related Project
The Mater Misericordiae University Hospital is the major acute teaching hospital serving a local population catchment of 185,000 in Dublin's north inner city.
The 600 bed hospital is the national referral centre for a range of specialities including cardiac surgery, heart-lung transplant and spinal injuries, and is one of 8 designated national cancer care centres in Ireland.